Campaign
Human rights violations on the southern border: the Canary Islands and Melilla
Goals
The department of Migrations and Racism of Irídia has carried out several investigations since 2017 to detect and report situations of violation of rights and institutional violence in the framework of migratory processes, with a look at their associated social and individual consequences.
The published reports have been prepared by monitoring the rights violations that affect the migrant population, especially on the southern border, and those related to situations of deprivation of liberty and forced deportation.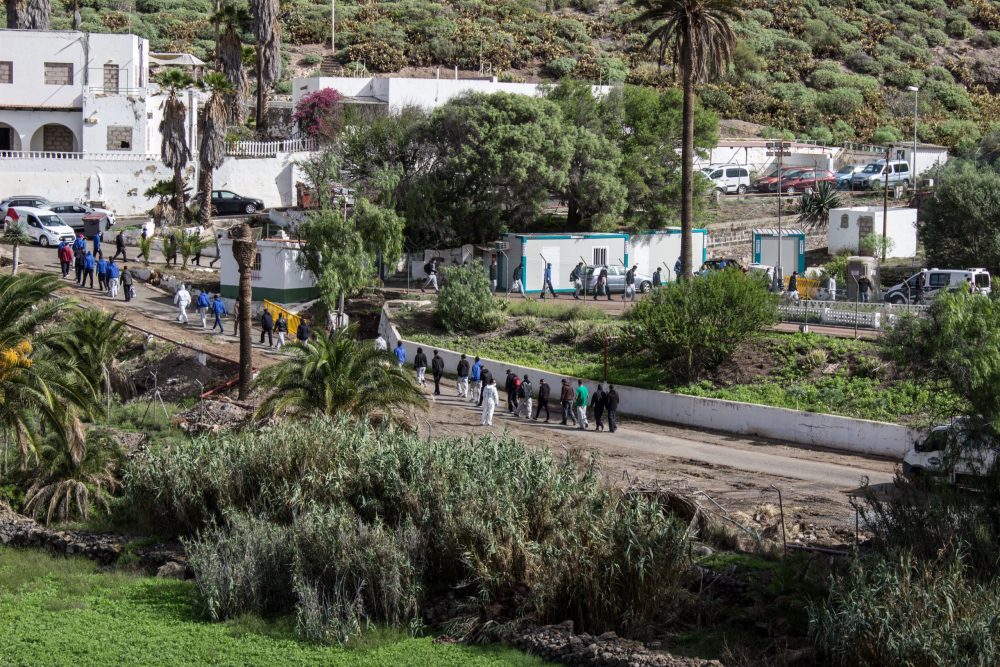 This report, prepared by Irídia – Center for the Defense of Human Rights and supported by 50 social organizations, has been presented to the United Nations Special Rapporteur for the Human Rights of Migrants as well as the European Committee for the Prevention of the Torture at the European Council.
The report is the result of an investigation carried out remotely and on the field by a multidisciplinary team of five people (an expert in international relations, two political scientists, a communicator and a lawyer) who have analyzed the migratory experience in the context of the Covid19 pandemic and the specific situation that exists in the Southern Border. The goal is to transfer the complaints, demand the intervention of the competent international organizations in the matter, as well as deliver it to the Spanish Government, the Public Prosecutor's Office, the Ombudsman (People's Defender) as well as the different parliamentary groups of the Congress of Deputies.
A context of health emergency such as the one produced by Covid19 does not exempt the fundamental rights of people from being respected in situations of an arrest. However, the Ministry of the Interior and the CNP have generated situations in which both the conditions and the time of detention have been made more flexible, without legal protection. This fact has generated exceptional situations and spaces in which we understand that, not only do violations of the rights of migrants take place, but it could also be understood that there are indications of crime that must be investigated in depth.
Among the recommendations contained in the report, members of international organizations are urged to visit Melilla and Gran Canaria and assess the degree of Spain's compliance to its obligations to the international human rights law. In addition, we request that the Spanish Government generate legal and safe migration routes, and that health and psychological care be prioritized over police action when facing the arrival of migrants.