Campaign
Transparency and accountability of police forces in Spain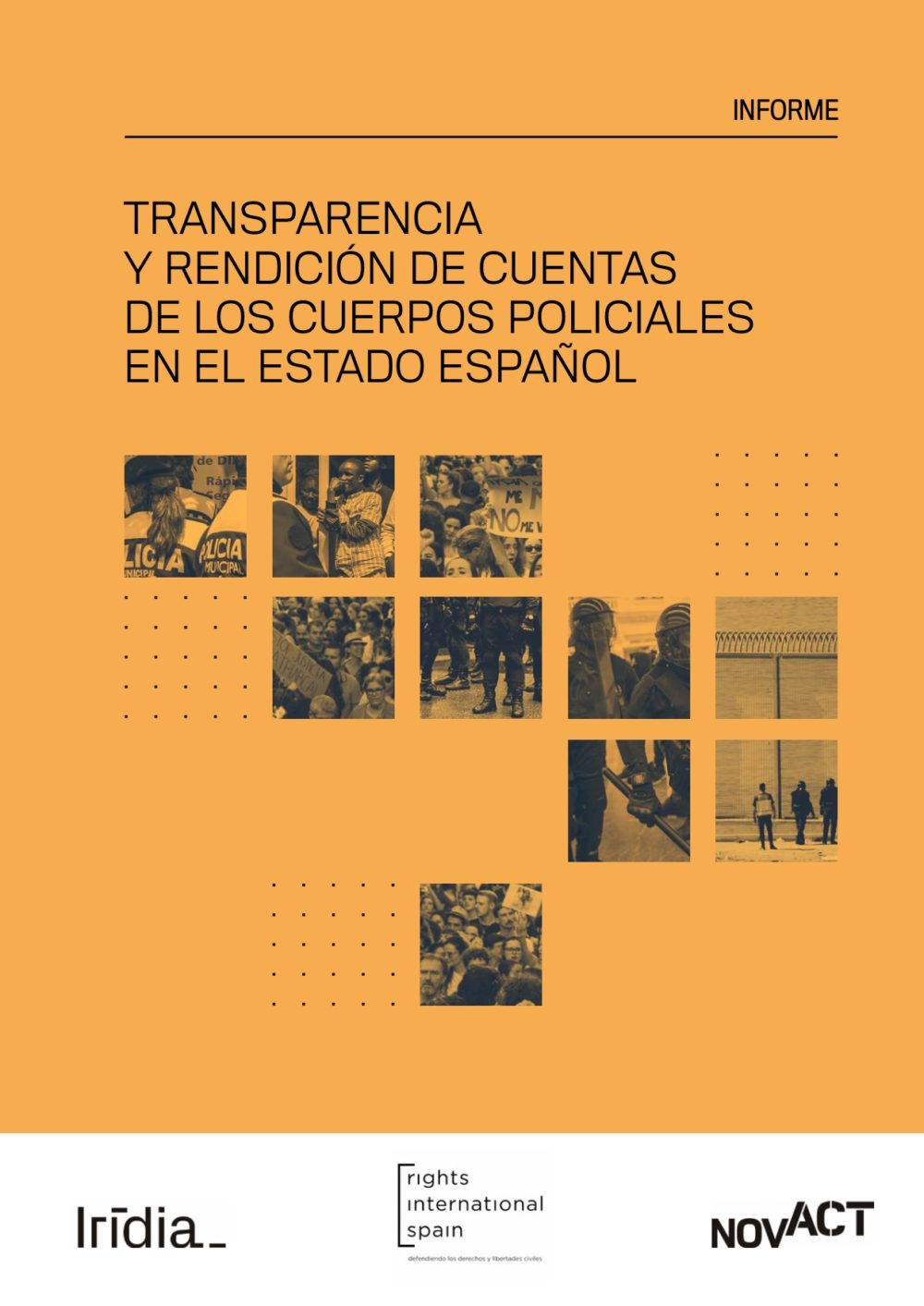 + Transparency and accountability of police forces in Spain [ENGLISH SUMARY]
As a starting point, the report provides an overview of international standards in this area, in order to establish the parameters governing the use of force, the censure of discrimination, the effective investigation of human rights infringements, and the protection of victims, among other elements. It also reviews the international recommendations on the matter, which have been made to Spain, as well as the key points of current debate concerning the creation of external and independent bodies to oversee police action.
Thereafter, it details the internal oversight and investigation mechanisms of the different police forces operating within Spain: the National Police Corps, Civil Guard, Mossos d'Esquadra, Ertzaintza, Navarre Provincial Police, and local police forces. In each case, the before, during and after of police operations is analyzed. As such, preventive elements are given first consideration: the existing regulations which govern the use of force and police weapons, including public access to such information as a transparency measure that guarantees adequate accountability. Secondly, it analyzes the factors that govern supervision in the field: the actions of hierarchical superiors, the identification of police officers, the traceability of weapons, and existing measures to prevent ethno-racial profiling and stop-and-searches. Finally, a review is made of the mechanisms for the internal Investigation of allegations of malpractice or criminal behaviour. By way of illustrating the above points, the report includes 11 cases that have occurred in recent years.
Outside the police forces themselves, the role of the judiciary as a guarantor of rights is also analyzed, together with that of the Public Prosecutor's Office. They are joined by other institutions, such as the Ombudsman (and equivalent bodies throughout the country's Autonomous Communities), which are also bound to investigate matters and effectively ensure the rights of those affected. All of this is without losing sight of the key role
of civic, social, anti-racist and human rights activists, who have undertaken multiple efforts to monitor police actions, denounce malpractice, and propose change.
Finally, the report focuses on the people affected and the multiple consequences that institutional violence has had for them.It delves into the psychological effects, as well as the consequences of the conditions of impunity, which arise from the failure to ensure adequate oversight. It also identifies possible cases of revictimization by the authorities in Spain.