We are celebrating our 6th anniversary #AraDretsHumans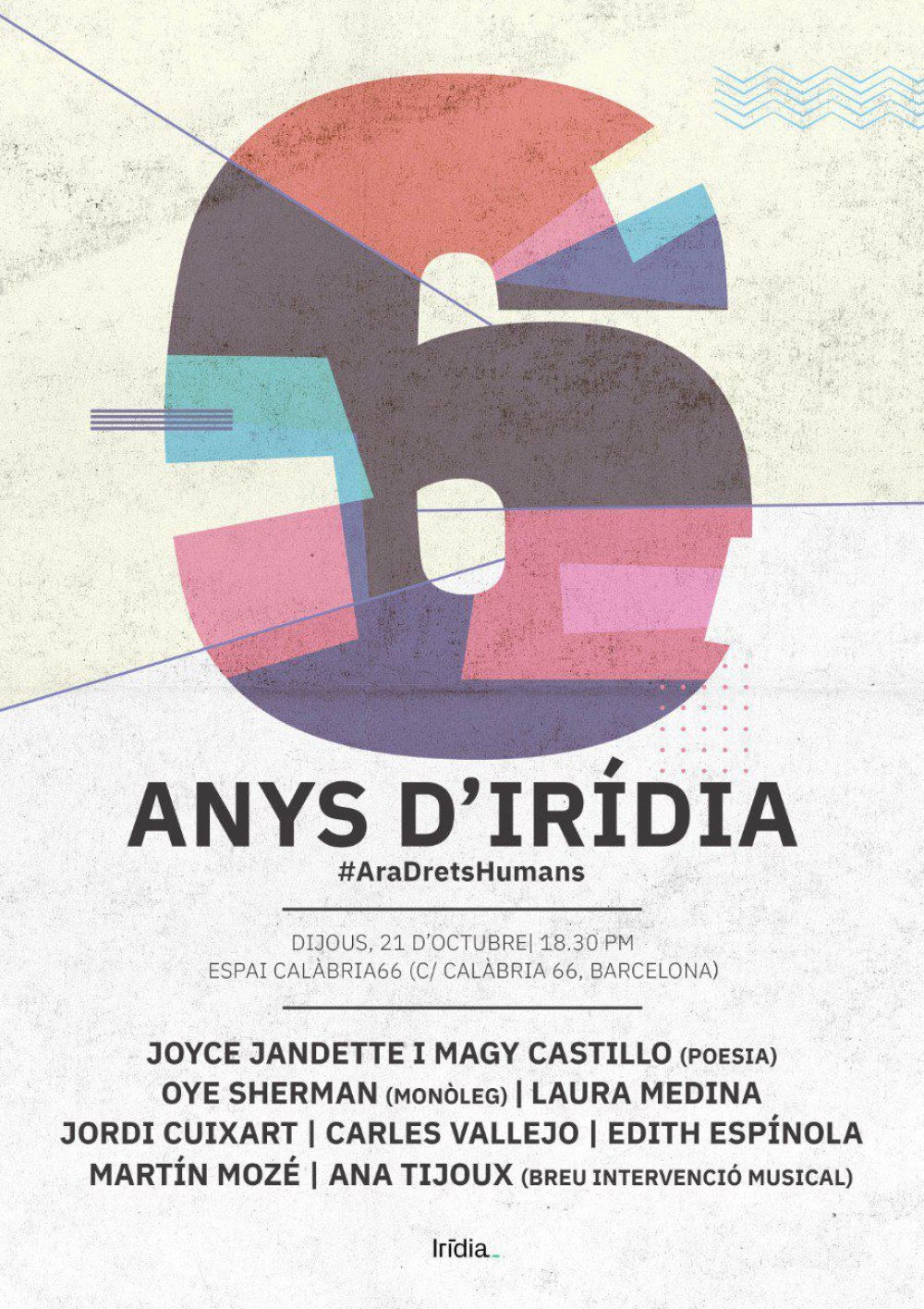 Irídia is 6 years old and we celebrate it on October 21st with an afternoon of culture and human rights in Calàbria66!
To commemorate this anniversary we have brought together artists from different disciplines and relevant people in the defense of human rights. During the afternoon we will combine cultural performances with various lectures: there will be poetry by Maggy Castillo and Joyce Jandette, a monologue by Oye Sherman and a short musical performance by Ana Tijoux.
We will also hear the experiences of Laura Medina, lawyer of Irídia, Jordi Cuixart, of Ómnium, Edith Espínola, of SEDOAC and RegularizaciónYa, Martín Mozé, of Hijas e hijos por la Identidad y la Justicia contra el olvido y el silencio and Carles Vallejo, of the Associació Catalana d'Expressos Polítics del Franquisme.
We look forward to seeing you!